Do You Have A Landscape Project We Can Help With?
Grangewood Estate
Situated within the Chilterns AONB lies the Grangewood Farm Estate. This development is undergoing redevelopment with the implmentation of a replacement dwelling and associated landscaping. In collaboration with COHAIM ARCHITECTURE LBLA have developed a landscape strategy culminating in a finalised masterplan to be taken forward for further consultation and subsequent detail design.
The landscape was developed to retain the expansive view out to the wider Chilterns AONB. LBLA has to ensure key local landscape policy was met by developing 25% net canopy coverage across the site. The client is very excited with the proposals as are we.
If you need assistance with a landscape related project dont hesitate to get in contact. All our team members are chartered landscape architects registered with the Landscape Institute.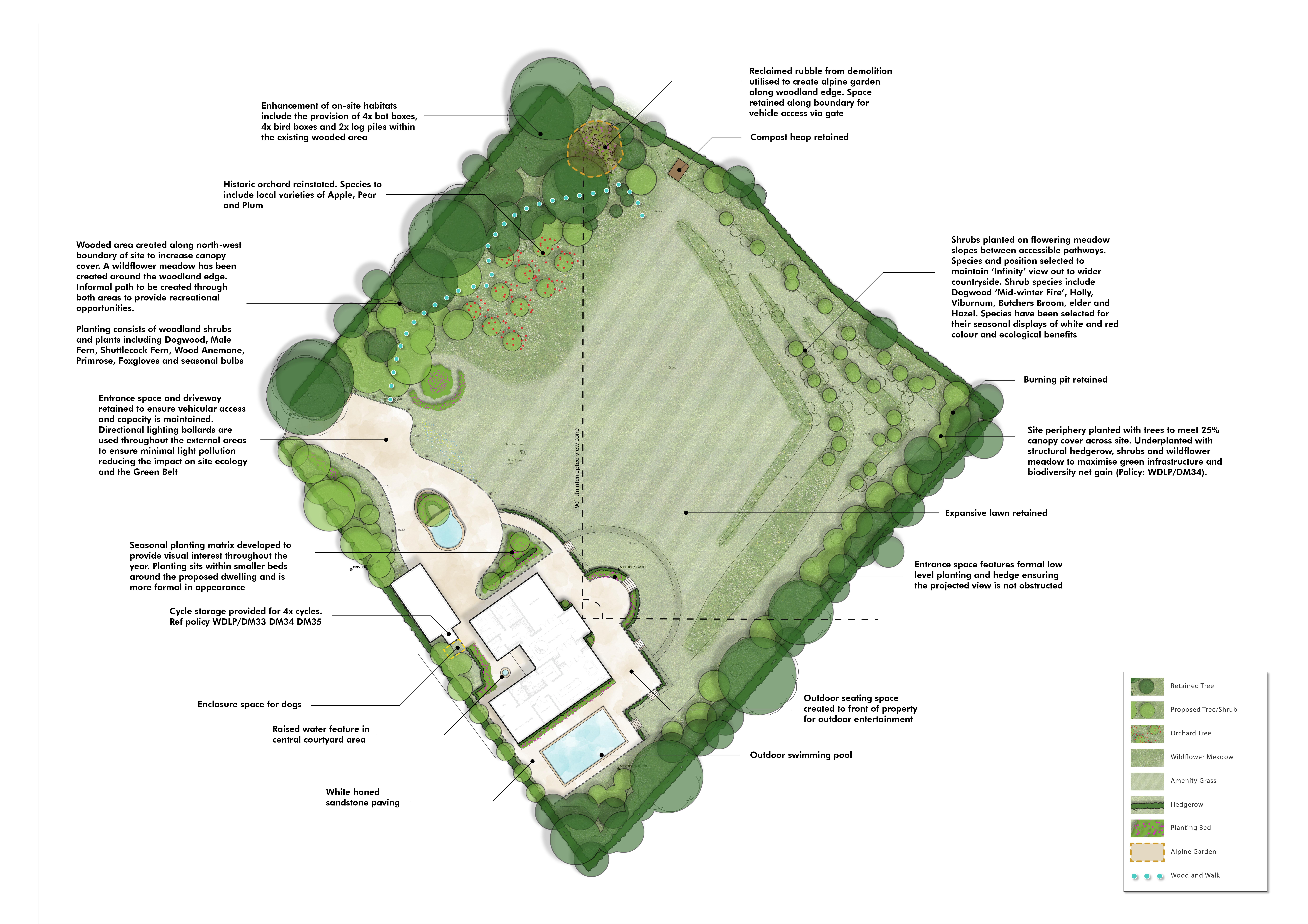 Project Details
CLIENT
COHAIM ARCHITECTURE